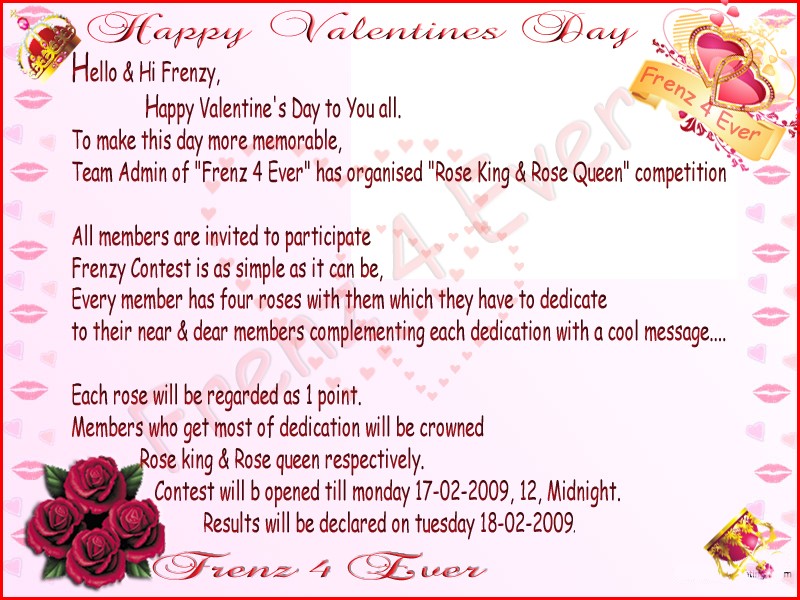 There are simple rules which You have to follow :~

1) No self dedication is allowed.

2) Each dedication should be made in single post.

3) Each & every dedication should be complimented with message.dedication without messages will not be considered.

4) Team Admin is not entitled to make any dedication how ever they can receive if any.

5) The results declared by team admin will b final and binding. No arguement of any kind will be entertained.

So frenzy let your auspicious presence felt.Shower your love upon your dear one's & make their day special one.
Come on start dedicating frenz & make your dear one's King & Queen.... your dedication does matters most for them

Regards...
Team Admin,
"Frenz 4 Ever"